');mask-image:url('data:image/svg+xml;utf8,');mask-mode:alpha;-webkit-mask-repeat:no-repeat;mask-repeat:no-repeat;-webkit-mask-size:contain;mask-size:contain;-webkit-mask-position:center;mask-position:center;border-radius:0}}.wp-block-latest-comments__comment{font-size:15px;line-height:1.1;list-style:none;margin-bottom:1em}.has-avatars .wp-block-latest-comments__comment{min-height:36px;list-style:none}.has-avatars .wp-block-latest-comments__comment .wp-block-latest-comments__comment-excerpt,.has-avatars .wp-block-latest-comments__comment .wp-block-latest-comments__comment-meta{margin-left:52px}.has-dates .wp-block-latest-comments__comment,.has-excerpts .wp-block-latest-comments__comment{line-height:1.5}.wp-block-latest-comments__comment-excerpt p{font-size:14px;line-height:1.8;margin:5px 0 20px}.wp-block-latest-comments__comment-date{color:#8f98a1;display:block;font-size:12px}.wp-block-latest-comments .avatar,.wp-block-latest-comments__comment-avatar{border-radius:24px;display:block;float:left;height:40px;margin-right:12px;width:40px}.wp-block-latest-posts.alignleft{margin-right:2em}.wp-block-latest-posts.alignright{margin-left:2em}.wp-block-latest-posts.wp-block-latest-posts__list{list-style:none}.wp-block-latest-posts.wp-block-latest-posts__list li{clear:both}.wp-block-latest-posts.is-grid{display:flex;flex-wrap:wrap;padding:0}.wp-block-latest-posts.is-grid li{margin:0 16px 16px 0;width:100%}@media (min-width:600px){.wp-block-latest-posts.columns-2 li{width:calc(50% - 16px)}.wp-block-latest-posts.columns-3 li{width:calc(33.33333% - 16px)}.wp-block-latest-posts.columns-4 li{width:calc(25% - 16px)}.wp-block-latest-posts.columns-5 li{width:calc(20% - 16px)}.wp-block-latest-posts.columns-6 li{width:calc(16.66667% - 16px)}}.wp-block-latest-posts__post-date{display:block;color:#6c7781;font-size:13px}.wp-block-latest-posts__post-excerpt{margin-top:8px;margin-bottom:16px}.wp-block-latest-posts__featured-image img{height:auto;width:auto}.wp-block-latest-posts__featured-image.alignleft{margin-right:1em}.wp-block-latest-posts__featured-image.alignright{margin-left:1em}.wp-block-latest-posts__featured-image.aligncenter{margin-bottom:1em;text-align:center}.wp-block-media-text{ /*!rtl:begin:ignore*/direction:ltr; /*!rtl:end:ignore*/display:-ms-grid;display:grid;-ms-grid-columns:50% 1fr;grid-template-columns:50% 1fr;-ms-grid-rows:auto;grid-template-rows:auto}.wp-block-media-text.has-media-on-the-right{-ms-grid-columns:1fr 50%;grid-template-columns:1fr 50%}.wp-block-media-text.is-vertically-aligned-top .wp-block-media-text__content,.wp-block-media-text.is-vertically-aligned-top .wp-block-media-text__media{-ms-grid-row-align:start;align-self:start}.wp-block-media-text.is-vertically-aligned-center .wp-block-media-text__content,.wp-block-media-text.is-vertically-aligned-center .wp-block-media-text__media,.wp-block-media-text .wp-block-media-text__content,.wp-block-media-text .wp-block-media-text__media{-ms-grid-row-align:center;align-self:center}.wp-block-media-text.is-vertically-aligned-bottom .wp-block-media-text__content,.wp-block-media-text.is-vertically-aligned-bottom .wp-block-media-text__media{-ms-grid-row-align:end;align-self:end}.wp-block-media-text .wp-block-media-text__media{ /*!rtl:begin:ignore*/-ms-grid-column:1;grid-column:1;-ms-grid-row:1;grid-row:1; /*!rtl:end:ignore*/margin:0}.wp-block-media-text .wp-block-media-text__content{direction:ltr; /*!rtl:begin:ignore*/-ms-grid-column:2;grid-column:2;-ms-grid-row:1;grid-row:1; /*!rtl:end:ignore*/padding:0 8%;word-break:break-word}.wp-block-media-text.has-media-on-the-right .wp-block-media-text__media{ /*!rtl:begin:ignore*/-ms-grid-column:2;grid-column:2;-ms-grid-row:1;grid-row:1 /*!rtl:end:ignore*/}.wp-block-media-text.has-media-on-the-right .wp-block-media-text__content{ /*!rtl:begin:ignore*/-ms-grid-column:1;grid-column:1;-ms-grid-row:1;grid-row:1 /*!rtl:end:ignore*/}.wp-block-media-text>figure>img,.wp-block-media-text>figure>video{max-width:unset;width:100%;vertical-align:middle}.wp-block-media-text.is-image-fill figure.wp-block-media-text__media{height:100%;min-height:250px;background-size:cover}.wp-block-media-text.is-image-fill figure.wp-block-media-text__media>img{position:absolute;width:1px;height:1px;padding:0;margin:-1px;overflow:hidden;clip:rect(0,0,0,0);border:0}@media (max-width:600px){.wp-block-media-text.is-stacked-on-mobile{-ms-grid-columns:100%!important;grid-template-columns:100%!important}.wp-block-media-text.is-stacked-on-mobile .wp-block-media-text__media{-ms-grid-column:1;grid-column:1;-ms-grid-row:1;grid-row:1}.wp-block-media-text.is-stacked-on-mobile.has-media-on-the-right .wp-block-media-text__media,.wp-block-media-text.is-stacked-on-mobile .wp-block-media-text__content{-ms-grid-column:1;grid-column:1;-ms-grid-row:2;grid-row:2}.wp-block-media-text.is-stacked-on-mobile.has-media-on-the-right .wp-block-media-text__content{-ms-grid-column:1;grid-column:1;-ms-grid-row:1;grid-row:1}}.wp-block-navigation>ul{display:block;list-style:none;margin:0;padding-left:0}@media (min-width:600px){.wp-block-navigation>ul{display:flex;flex-wrap:wrap}}.wp-block-navigation>ul ul{list-style:none;padding-left:0;margin-top:0;margin-left:0}.wp-block-navigation>ul ul li{margin:0}.wp-block-navigation>ul li{z-index:1}.wp-block-navigation>ul li:focus-within,.wp-block-navigation>ul li:hover{cursor:pointer;z-index:99999}.wp-block-navigation>ul li:focus-within>ul,.wp-block-navigation>ul li:hover>ul,.wp-block-navigation>ul li ul:focus,.wp-block-navigation>ul li ul:hover{visibility:visible;opacity:1;display:flex;flex-direction:column}.wp-block-navigation>ul>li ul{position:absolute;left:0;top:100%;min-width:200px;max-width:200px;opacity:0;transition:opacity .1s linear;visibility:hidden}.wp-block-navigation,.wp-block-navigation .block-editor-block-list__layout{display:flex;flex-wrap:wrap}.wp-block-navigation .block-editor-block-list__layout .block-editor-block-list__layout{width:200px}.wp-block-navigation .block-editor-inner-blocks>.block-editor-block-list__layout>.wp-block{margin:0;width:auto}.wp-block-navigation,.wp-block-navigation>.wp-block-navigation__container{align-items:center;width:100%}.wp-block-navigation>.wp-block-navigation-link,.wp-block-navigation>.wp-block-navigation__container>.wp-block-navigation-link{display:flex;margin-top:0;margin-bottom:0}.wp-block-navigation .wp-block-navigation-link{position:relative;margin:0;min-height:56px;display:flex;line-height:1.4}.wp-block-navigation .wp-block-navigation-link .wp-block,.wp-block-navigation .wp-block-navigation-link .wp-block-navigation-link{min-height:auto;padding:0}.wp-block-navigation .wp-block-navigation-link .wp-block .wp-block-navigation-link{margin:0}.wp-block-navigation .wp-block-navigation-link>.block-editor-inner-blocks{display:none}.wp-block-navigation .wp-block-navigation-link.has-child>.wp-block-navigation__container,.wp-block-navigation .wp-block-navigation-link.is-editing.has-child>.block-editor-inner-blocks{display:flex;border:1px solid rgba(0,0,0,.15);position:absolute;z-index:1;top:100%;left:0}.wp-block-navigation .wp-block-navigation-link.has-child>.wp-block-navigation__container .block-editor-inner-blocks,.wp-block-navigation .wp-block-navigation-link.has-child>.wp-block-navigation__container .wp-block-navigation__container,.wp-block-navigation .wp-block-navigation-link.is-editing.has-child>.block-editor-inner-blocks .block-editor-inner-blocks,.wp-block-navigation .wp-block-navigation-link.is-editing.has-child>.block-editor-inner-blocks .wp-block-navigation__container{left:100%;top:-1px}.wp-block-navigation .wp-block-navigation-link .block-editor-inner-blocks,.wp-block-navigation .wp-block-navigation-link .wp-block-navigation__container{background-color:inherit;color:inherit}.wp-block-navigation .wp-block-navigation-link .wp-block-navigation-link__content{display:flex;align-items:center;width:max-content;padding:6px 16px}.wp-block-navigation .wp-block-navigation-link .wp-block-navigation-link:first-child:not(:only-child) .wp-block-navigation-link__content{padding-top:8px}.wp-block-navigation .wp-block-navigation-link .wp-block-navigation-link:last-child .wp-block-navigation-link__content{padding-bottom:8px}.wp-block-navigation .wp-block-navigation-link.has-child .wp-block-navigation-link__content{min-width:100%;padding-right:32px;position:relative}.wp-block-navigation .wp-block-navigation-link .wp-block-navigation-link__submenu-icon{position:absolute;right:16px}.wp-block-navigation .wp-block-navigation-link .wp-block-navigation-link__submenu-icon svg{fill:currentColor}.wp-block-navigation .wp-block-navigation-link .wp-block-navigation-link svg{transform:rotate(0)}.wp-block-navigation .wp-block-navigation-link.has-text-color .wp-block-navigation-link__content{color:inherit}.wp-block-navigation.is-style-light .wp-block-navigation-link:not(.has-text-color)>.block-editor-inner-blocks,.wp-block-navigation.is-style-light .wp-block-navigation-link:not(.has-text-color)>.wp-block-navigation__container,.wp-block-navigation .wp-block-navigation-link:not(.has-text-color)>.block-editor-inner-blocks,.wp-block-navigation .wp-block-navigation-link:not(.has-text-color)>.wp-block-navigation__container{color:#111}.wp-block-navigation.is-style-light .wp-block-navigation-link:not(.has-background)>.block-editor-inner-blocks,.wp-block-navigation.is-style-light .wp-block-navigation-link:not(.has-background)>.wp-block-navigation__container,.wp-block-navigation .wp-block-navigation-link:not(.has-background)>.block-editor-inner-blocks,.wp-block-navigation .wp-block-navigation-link:not(.has-background)>.wp-block-navigation__container{background-color:#fff}.wp-block-navigation.is-style-dark .wp-block-navigation-link:not(.has-text-color)>.block-editor-inner-blocks,.wp-block-navigation.is-style-dark .wp-block-navigation-link:not(.has-text-color)>.wp-block-navigation__container{color:#fff}.wp-block-navigation.is-style-dark .wp-block-navigation-link:not(.has-background)>.block-editor-inner-blocks,.wp-block-navigation.is-style-dark .wp-block-navigation-link:not(.has-background)>.wp-block-navigation__container{background-color:#333}.wp-block-navigation .wp-block-navigation-link.has-child>.wp-block-navigation__container{display:flex;flex-direction:column;padding:0}.wp-block-navigation>ul>li>a{display:flex;align-items:center}.wp-block-navigation>ul>li:first-of-type>a{padding-left:0}.wp-block-navigation>ul>li:last-of-type>a{padding-right:0}.wp-block-navigation.items-justified-left>ul{justify-content:flex-start}.wp-block-navigation.items-justified-center>ul{justify-content:center}.wp-block-navigation.items-justified-right>ul{justify-content:flex-end}.is-small-text{font-size:14px}.is-regular-text{font-size:16px}.is-large-text{font-size:36px}.is-larger-text{font-size:48px}.has-drop-cap:not(:focus):first-letter{float:left;font-size:8.4em;line-height:.68;font-weight:100;margin:.05em .1em 0 0;text-transform:uppercase;font-style:normal}p.has-background{padding:20px 30px}p.has-text-color a{color:inherit}.wp-block-pullquote{padding:3em 0;margin-left:0;margin-right:0;text-align:center}.wp-block-pullquote.alignleft,.wp-block-pullquote.alignright{max-width:290px}.wp-block-pullquote.alignleft p,.wp-block-pullquote.alignright p{font-size:20px}.wp-block-pullquote p{font-size:28px;line-height:1.6}.wp-block-pullquote cite,.wp-block-pullquote footer{position:relative}.wp-block-pullquote .has-text-color a{color:inherit}.wp-block-pullquote:not(.is-style-solid-color){background:none}.wp-block-pullquote.is-style-solid-color{border:none}.wp-block-pullquote.is-style-solid-color blockquote{margin-left:auto;margin-right:auto;text-align:left;max-width:60%}.wp-block-pullquote.is-style-solid-color blockquote p{margin-top:0;margin-bottom:0;font-size:32px}.wp-block-pullquote.is-style-solid-color blockquote cite{text-transform:none;font-style:normal}.wp-block-pullquote cite{color:inherit}.wp-block-quote.is-large,.wp-block-quote.is-style-large{margin:0 0 16px;padding:0 1em}.wp-block-quote.is-large p,.wp-block-quote.is-style-large p{font-size:24px;font-style:italic;line-height:1.6}.wp-block-quote.is-large cite,.wp-block-quote.is-large footer,.wp-block-quote.is-style-large cite,.wp-block-quote.is-style-large footer{font-size:18px;text-align:right}.wp-block-rss.alignleft{margin-right:2em}.wp-block-rss.alignright{margin-left:2em}.wp-block-rss.is-grid{display:flex;flex-wrap:wrap;padding:0;list-style:none}.wp-block-rss.is-grid li{margin:0 16px 16px 0;width:100%}@media (min-width:600px){.wp-block-rss.columns-2 li{width:calc(50% - 16px)}.wp-block-rss.columns-3 li{width:calc(33.33333% - 16px)}.wp-block-rss.columns-4 li{width:calc(25% - 16px)}.wp-block-rss.columns-5 li{width:calc(20% - 16px)}.wp-block-rss.columns-6 li{width:calc(16.66667% - 16px)}}.wp-block-rss__item-author,.wp-block-rss__item-publish-date{display:block;color:#6c7781;font-size:13px}.wp-block-search{display:flex;flex-wrap:wrap}.wp-block-search .wp-block-search__label{width:100%}.wp-block-search .wp-block-search__input{flex-grow:1;max-width:360px}.wp-block-search .wp-block-search__button{margin-left:10px}.wp-block-separator.is-style-wide{border-bottom-width:1px}.wp-block-separator.is-style-dots{background:none!important;border:none;text-align:center;max-width:none;line-height:1;height:auto}.wp-block-separator.is-style-dots:before{content:"\00b7 \00b7 \00b7";color:currentColor;font-size:20px;letter-spacing:2em;padding-left:2em;font-family:serif}.wp-block-social-links{display:flex;justify-content:flex-start;padding-left:0;padding-right:0;margin-left:0}.wp-block-social-links .wp-social-link a,.wp-block-social-links .wp-social-link a:hover{text-decoration:none;border-bottom:0;box-shadow:none}.wp-social-link{display:block;width:36px;height:36px;border-radius:36px;margin-right:8px;transition:transform .1s ease}@media (prefers-reduced-motion:reduce){.wp-social-link{transition-duration:0s}}.wp-social-link a{padding:6px;display:block;line-height:0;transition:transform .1s ease}.wp-social-link a,.wp-social-link a:active,.wp-social-link a:hover,.wp-social-link a:visited,.wp-social-link svg{color:currentColor;fill:currentColor}.wp-social-link:hover{transform:scale(1.1)}.wp-block-social-links.aligncenter{justify-content:center;display:flex}.wp-block-social-links:not(.is-style-logos-only) .wp-social-link{background-color:#f0f0f0;color:#444}.wp-block-social-links:not(.is-style-logos-only) .wp-social-link-amazon{background-color:#f90;color:#fff}.wp-block-social-links:not(.is-style-logos-only) .wp-social-link-bandcamp{background-color:#1ea0c3;color:#fff}.wp-block-social-links:not(.is-style-logos-only) .wp-social-link-behance{background-color:#0757fe;color:#fff}.wp-block-social-links:not(.is-style-logos-only) .wp-social-link-codepen{background-color:#1e1f26;color:#fff}.wp-block-social-links:not(.is-style-logos-only) .wp-social-link-deviantart{background-color:#02e49b;color:#fff}.wp-block-social-links:not(.is-style-logos-only) .wp-social-link-dribbble{background-color:#e94c89;color:#fff}.wp-block-social-links:not(.is-style-logos-only) .wp-social-link-dropbox{background-color:#4280ff;color:#fff}.wp-block-social-links:not(.is-style-logos-only) .wp-social-link-etsy{background-color:#f45800;color:#fff}.wp-block-social-links:not(.is-style-logos-only) .wp-social-link-facebook{background-color:#1977f2;color:#fff}.wp-block-social-links:not(.is-style-logos-only) .wp-social-link-fivehundredpx{background-color:#000;color:#fff}.wp-block-social-links:not(.is-style-logos-only) .wp-social-link-flickr{background-color:#0461dd;color:#fff}.wp-block-social-links:not(.is-style-logos-only) .wp-social-link-foursquare{background-color:#e65678;color:#fff}.wp-block-social-links:not(.is-style-logos-only) .wp-social-link-github{background-color:#24292d;color:#fff}.wp-block-social-links:not(.is-style-logos-only) .wp-social-link-goodreads{background-color:#eceadd;color:#382110}.wp-block-social-links:not(.is-style-logos-only) .wp-social-link-google{background-color:#ea4434;color:#fff}.wp-block-social-links:not(.is-style-logos-only) .wp-social-link-instagram{background-color:#f00075;color:#fff}.wp-block-social-links:not(.is-style-logos-only) .wp-social-link-lastfm{background-color:#e21b24;color:#fff}.wp-block-social-links:not(.is-style-logos-only) .wp-social-link-linkedin{background-color:#0577b5;color:#fff}.wp-block-social-links:not(.is-style-logos-only) .wp-social-link-mastodon{background-color:#3288d4;color:#fff}.wp-block-social-links:not(.is-style-logos-only) .wp-social-link-medium{background-color:#02ab6c;color:#fff}.wp-block-social-links:not(.is-style-logos-only) .wp-social-link-meetup{background-color:#f6405f;color:#fff}.wp-block-social-links:not(.is-style-logos-only) .wp-social-link-pinterest{background-color:#e60122;color:#fff}.wp-block-social-links:not(.is-style-logos-only) .wp-social-link-pocket{background-color:#ef4155;color:#fff}.wp-block-social-links:not(.is-style-logos-only) .wp-social-link-reddit{background-color:#fe4500;color:#fff}.wp-block-social-links:not(.is-style-logos-only) .wp-social-link-skype{background-color:#0478d7;color:#fff}.wp-block-social-links:not(.is-style-logos-only) .wp-social-link-snapchat{background-color:#fefc00;color:#fff;stroke:#000}.wp-block-social-links:not(.is-style-logos-only) .wp-social-link-soundcloud{background-color:#ff5600;color:#fff}.wp-block-social-links:not(.is-style-logos-only) .wp-social-link-spotify{background-color:#1bd760;color:#fff}.wp-block-social-links:not(.is-style-logos-only) .wp-social-link-tumblr{background-color:#011835;color:#fff}.wp-block-social-links:not(.is-style-logos-only) .wp-social-link-twitch{background-color:#6440a4;color:#fff}.wp-block-social-links:not(.is-style-logos-only) .wp-social-link-twitter{background-color:#21a1f3;color:#fff}.wp-block-social-links:not(.is-style-logos-only) .wp-social-link-vimeo{background-color:#1eb7ea;color:#fff}.wp-block-social-links:not(.is-style-logos-only) .wp-social-link-vk{background-color:#4680c2;color:#fff}.wp-block-social-links:not(.is-style-logos-only) .wp-social-link-wordpress{background-color:#3499cd;color:#fff}.wp-block-social-links:not(.is-style-logos-only) .wp-social-link-yelp{background-color:#d32422;color:#fff}.wp-block-social-links:not(.is-style-logos-only) .wp-social-link-youtube{background-color:#ff0100;color:#fff}.wp-block-social-links.is-style-logos-only .wp-social-link{background:none;padding:4px}.wp-block-social-links.is-style-logos-only .wp-social-link svg{width:28px;height:28px}.wp-block-social-links.is-style-logos-only .wp-social-link-amazon{color:#f90}.wp-block-social-links.is-style-logos-only .wp-social-link-bandcamp{color:#1ea0c3}.wp-block-social-links.is-style-logos-only .wp-social-link-behance{color:#0757fe}.wp-block-social-links.is-style-logos-only .wp-social-link-codepen{color:#1e1f26}.wp-block-social-links.is-style-logos-only .wp-social-link-deviantart{color:#02e49b}.wp-block-social-links.is-style-logos-only .wp-social-link-dribbble{color:#e94c89}.wp-block-social-links.is-style-logos-only .wp-social-link-dropbox{color:#4280ff}.wp-block-social-links.is-style-logos-only .wp-social-link-etsy{color:#f45800}.wp-block-social-links.is-style-logos-only .wp-social-link-facebook{color:#1977f2}.wp-block-social-links.is-style-logos-only .wp-social-link-fivehundredpx{color:#000}.wp-block-social-links.is-style-logos-only .wp-social-link-flickr{color:#0461dd}.wp-block-social-links.is-style-logos-only .wp-social-link-foursquare{color:#e65678}.wp-block-social-links.is-style-logos-only .wp-social-link-github{color:#24292d}.wp-block-social-links.is-style-logos-only .wp-social-link-goodreads{color:#382110}.wp-block-social-links.is-style-logos-only .wp-social-link-google{color:#ea4434}.wp-block-social-links.is-style-logos-only .wp-social-link-instagram{color:#f00075}.wp-block-social-links.is-style-logos-only .wp-social-link-lastfm{color:#e21b24}.wp-block-social-links.is-style-logos-only .wp-social-link-linkedin{color:#0577b5}.wp-block-social-links.is-style-logos-only .wp-social-link-mastodon{color:#3288d4}.wp-block-social-links.is-style-logos-only .wp-social-link-medium{color:#02ab6c}.wp-block-social-links.is-style-logos-only .wp-social-link-meetup{color:#f6405f}.wp-block-social-links.is-style-logos-only .wp-social-link-pinterest{color:#e60122}.wp-block-social-links.is-style-logos-only .wp-social-link-pocket{color:#ef4155}.wp-block-social-links.is-style-logos-only .wp-social-link-reddit{color:#fe4500}.wp-block-social-links.is-style-logos-only .wp-social-link-skype{color:#0478d7}.wp-block-social-links.is-style-logos-only .wp-social-link-snapchat{color:#fff;stroke:#000}.wp-block-social-links.is-style-logos-only .wp-social-link-soundcloud{color:#ff5600}.wp-block-social-links.is-style-logos-only .wp-social-link-spotify{color:#1bd760}.wp-block-social-links.is-style-logos-only .wp-social-link-tumblr{color:#011835}.wp-block-social-links.is-style-logos-only .wp-social-link-twitch{color:#6440a4}.wp-block-social-links.is-style-logos-only .wp-social-link-twitter{color:#21a1f3}.wp-block-social-links.is-style-logos-only .wp-social-link-vimeo{color:#1eb7ea}.wp-block-social-links.is-style-logos-only .wp-social-link-vk{color:#4680c2}.wp-block-social-links.is-style-logos-only .wp-social-link-wordpress{color:#3499cd}.wp-block-social-links.is-style-logos-only .wp-social-link-yelp{background-color:#d32422;color:#fff}.wp-block-social-links.is-style-logos-only .wp-social-link-youtube{color:#ff0100}.wp-block-social-links.is-style-pill-shape .wp-social-link{width:auto}.wp-block-social-links.is-style-pill-shape .wp-social-link a{padding-left:16px;padding-right:16px}.wp-block-spacer{clear:both}p.wp-block-subhead{font-size:1.1em;font-style:italic;opacity:.75}.wp-block-table{overflow-x:auto}.wp-block-table table{width:100%}.wp-block-table .has-fixed-layout{table-layout:fixed;width:100%}.wp-block-table .has-fixed-layout td,.wp-block-table .has-fixed-layout th{word-break:break-word}.wp-block-table.aligncenter,.wp-block-table.alignleft,.wp-block-table.alignright{display:table;width:auto}.wp-block-table.aligncenter td,.wp-block-table.aligncenter th,.wp-block-table.alignleft td,.wp-block-table.alignleft th,.wp-block-table.alignright td,.wp-block-table.alignright th{word-break:break-word}.wp-block-table .has-subtle-light-gray-background-color{background-color:#f3f4f5}.wp-block-table .has-subtle-pale-green-background-color{background-color:#e9fbe5}.wp-block-table .has-subtle-pale-blue-background-color{background-color:#e7f5fe}.wp-block-table .has-subtle-pale-pink-background-color{background-color:#fcf0ef}.wp-block-table.is-style-stripes{border-spacing:0;border-collapse:inherit;background-color:transparent;border-bottom:1px solid #f3f4f5}.wp-block-table.is-style-stripes tbody tr:nth-child(odd){background-color:#f3f4f5}.wp-block-table.is-style-stripes.has-subtle-light-gray-background-color tbody tr:nth-child(odd){background-color:#f3f4f5}.wp-block-table.is-style-stripes.has-subtle-pale-green-background-color tbody tr:nth-child(odd){background-color:#e9fbe5}.wp-block-table.is-style-stripes.has-subtle-pale-blue-background-color tbody tr:nth-child(odd){background-color:#e7f5fe}.wp-block-table.is-style-stripes.has-subtle-pale-pink-background-color tbody tr:nth-child(odd){background-color:#fcf0ef}.wp-block-table.is-style-stripes td,.wp-block-table.is-style-stripes th{border-color:transparent}.wp-block-text-columns,.wp-block-text-columns.aligncenter{display:flex}.wp-block-text-columns .wp-block-column{margin:0 16px;padding:0}.wp-block-text-columns .wp-block-column:first-child{margin-left:0}.wp-block-text-columns .wp-block-column:last-child{margin-right:0}.wp-block-text-columns.columns-2 .wp-block-column{width:50%}.wp-block-text-columns.columns-3 .wp-block-column{width:33.33333%}.wp-block-text-columns.columns-4 .wp-block-column{width:25%}.wp-block-video{margin-left:0;margin-right:0}.wp-block-video video{max-width:100%}@supports ((position:-webkit-sticky) or (position:sticky)){.wp-block-video [poster]{object-fit:cover}}.wp-block-video.aligncenter{text-align:center}.wp-block-video figcaption{margin-top:.5em;margin-bottom:1em}:root .has-pale-pink-background-color{background-color:#f78da7}:root .has-vivid-red-background-color{background-color:#cf2e2e}:root .has-luminous-vivid-orange-background-color{background-color:#ff6900}:root .has-luminous-vivid-amber-background-color{background-color:#fcb900}:root .has-light-green-cyan-background-color{background-color:#7bdcb5}:root .has-vivid-green-cyan-background-color{background-color:#00d084}:root .has-pale-cyan-blue-background-color{background-color:#8ed1fc}:root .has-vivid-cyan-blue-background-color{background-color:#0693e3}:root .has-vivid-purple-background-color{background-color:#9b51e0}:root .has-very-light-gray-background-color{background-color:#eee}:root .has-cyan-bluish-gray-background-color{background-color:#abb8c3}:root .has-very-dark-gray-background-color{background-color:#313131}:root .has-pale-pink-color{color:#f78da7}:root .has-vivid-red-color{color:#cf2e2e}:root .has-luminous-vivid-orange-color{color:#ff6900}:root .has-luminous-vivid-amber-color{color:#fcb900}:root .has-light-green-cyan-color{color:#7bdcb5}:root .has-vivid-green-cyan-color{color:#00d084}:root .has-pale-cyan-blue-color{color:#8ed1fc}:root .has-vivid-cyan-blue-color{color:#0693e3}:root .has-vivid-purple-color{color:#9b51e0}:root .has-very-light-gray-color{color:#eee}:root .has-cyan-bluish-gray-color{color:#abb8c3}:root .has-very-dark-gray-color{color:#313131}:root .has-vivid-cyan-blue-to-vivid-purple-gradient-background{background:linear-gradient(135deg,#0693e3,#9b51e0)}:root .has-vivid-green-cyan-to-vivid-cyan-blue-gradient-background{background:linear-gradient(135deg,#00d084,#0693e3)}:root .has-light-green-cyan-to-vivid-green-cyan-gradient-background{background:linear-gradient(135deg,#7adcb4,#00d082)}:root .has-luminous-vivid-amber-to-luminous-vivid-orange-gradient-background{background:linear-gradient(135deg,#fcb900,#ff6900)}:root .has-luminous-vivid-orange-to-vivid-red-gradient-background{background:linear-gradient(135deg,#ff6900,#cf2e2e)}:root .has-very-light-gray-to-cyan-bluish-gray-gradient-background{background:linear-gradient(135deg,#eee,#a9b8c3)}:root .has-cool-to-warm-spectrum-gradient-background{background:linear-gradient(135deg,#4aeadc,#9778d1 20%,#cf2aba 40%,#ee2c82 60%,#fb6962 80%,#fef84c)}:root .has-blush-light-purple-gradient-background{background:linear-gradient(135deg,#ffceec,#9896f0)}:root .has-blush-bordeaux-gradient-background{background:linear-gradient(135deg,#fecda5,#fe2d2d 50%,#6b003e)}:root .has-purple-crush-gradient-background{background:linear-gradient(135deg,#34e2e4,#4721fb 50%,#ab1dfe)}:root .has-luminous-dusk-gradient-background{background:linear-gradient(135deg,#ffcb70,#c751c0 50%,#4158d0)}:root .has-hazy-dawn-gradient-background{background:linear-gradient(135deg,#faaca8,#dad0ec)}:root .has-pale-ocean-gradient-background{background:linear-gradient(135deg,#fff5cb,#b6e3d4 50%,#33a7b5)}:root .has-electric-grass-gradient-background{background:linear-gradient(135deg,#caf880,#71ce7e)}:root .has-subdued-olive-gradient-background{background:linear-gradient(135deg,#fafae1,#67a671)}:root .has-atomic-cream-gradient-background{background:linear-gradient(135deg,#fdd79a,#004a59)}:root .has-nightshade-gradient-background{background:linear-gradient(135deg,#330968,#31cdcf)}:root .has-midnight-gradient-background{background:linear-gradient(135deg,#020381,#2874fc)}.has-small-font-size{font-size:13px}.has-normal-font-size,.has-regular-font-size{font-size:16px}.has-medium-font-size{font-size:20px}.has-large-font-size{font-size:36px}.has-huge-font-size,.has-larger-font-size{font-size:42px}.has-text-align-center{text-align:center}.has-text-align-left{text-align:left}.has-text-align-right{text-align:right} .clear{clear:both}.clear5{clear:both;height:5px}.clear10{clear:both;height:10px}.clear20{clear:both;height:20px}.clear30{clear:both;height:30px}.clear40{clear:both;height:40px}.clear50{clear:both;height:50px}.clear60{clear:both;height:60px}.hide{display:none}.l{float:left}.r{float:right}.rad3{-webkit-border-radius:3px;-moz-border-radius:3px;border-radius:3px}.rad5{-webkit-border-radius:5px;-moz-border-radius:5px;border-radius:5px}.rad7{-webkit-border-radius:7px;-moz-border-radius:7px;border-radius:7px}.rad10{-webkit-border-radius:10px;-moz-border-radius:10px;border-radius:10px}.rad17{-webkit-border-radius:17px;-moz-border-radius:17px;border-radius:17px}.rad25{-webkit-border-radius:25px;-moz-border-radius:25px;border-radius:25px}.err,.err2,.ok{color:#fff;text-align:center;margin:10px 0;padding:5px 0;font-weight:600;line-height:1.5em}.err{background-color:#ef3a39}.err2{background-color:none;color:#ef3a39;border:1px solid #ef3a39}.ok{background-color:#3fc380}.ok a,.err a{color:#fff;text-decoration:underline}a{color:#97a1b1;text-decoration:none}.col-10,.pc-10{width:10%}.col-20,.pc-20{width:20%}.col-25,.pc-25{width:25%}.col-30,.pc-30{width:30%}.col-33,.pc-33{width:33.333%}.col-40,.pc-40{width:40%}.col-50,.pc-50{width:50%}.col-60,.pc-60{width:60%}.col-70,.pc-70{width:70%}.col-80,.pc-80{width:80%}.col-90,.pc-90{width:90%}.col-100,.pc-100{width:100%}[class^=col-],[class*=' col-'],[class^=pc-],[class*=' pc-']{min-height:1px;-webkit-box-sizing:border-box;-moz-box-sizing:border-box;box-sizing:border-box;padding:12px}.nopadding{padding:0}.first{padding-left:0}.last{padding-right:0}.img100,.img100 img{width:100%}.center{margin:0 auto}.text-center{text-align:center} *{-webkit-box-sizing:border-box;-moz-box-sizing:border-box;box-sizing:border-box;border:none;padding:0;margin:0;font-family:'Raleway',Arial,sans-serif}body{background:#fbf5ff}.text-center{text-align:center}.all{max-width:1200px;margin:0 auto;display:block}.lp,.page{color:#1c242e}header .logo img{width:200px;height:75px}.lp .header-wrapper{width:100%;background:url(//escortwp.com/wp-content/themes/escortwp/img/header-bg-wrapper.jpg) top left;background-size:auto 100%}.lp header{background:url(//escortwp.com/wp-content/themes/escortwp/img/header-bg.jpg) top left no-repeat;background-size:auto 100%}header .all{padding-top:20px}header nav{padding-top:33px}header nav .main-menu{display:block}header nav li{list-style:none;display:inline;padding-left:10px}header nav li a{background:#fff;font-size:1em;font-weight:600;padding:5px 15px;color:#074ede;-webkit-border-radius:25px;-moz-border-radius:25px;border-radius:25px;border:2px solid #fff}header nav li a:hover{background:#074ede;color:#fff;background:#fd0eb2;background:-moz-linear-gradient(-45deg,#fd0eb2 0%,#074ede 100%);background:-webkit-linear-gradient(-45deg,#fd0eb2 0%,#074ede 100%);background:linear-gradient(135deg,#fd0eb2 0%,#074ede 100%);filter:progid:DXImageTransform.Microsoft.gradient(startColorstr='#fd0eb2',endColorstr='#074EDE',GradientType=1);border:2px solid #fff}header nav .mobile-menu{display:none;border:3px solid #fff;background:#fff;color:#22313f;padding:0 25px;text-transform:uppercase;font-weight:700;cursor:pointer;text-align:center}.page header nav .mobile-menu{border-color:#22313f}header nav .mobile-menu .icon{display:inline-block;font-size:1.1em;line-height:35px}header nav .mobile-menu .text{line-height:35px;display:inline-block;font-size:1.2em}header h1,header h2{color:#fff;text-align:center;font-weight:400;font-size:1.5em}header h1{font-size:3em}header h2{padding-top:10px}.lp header .helpfull-links{padding:30px 0}.lp header .helpfull-links ul{margin:0 auto}.lp header .helpfull-links ul li{display:inline-block}.lp header .helpfull-links ul li .button,.lp .buy-bar .button{border:3px solid #fff;color:#fff;font-size:1.2em;line-height:2.1em;padding:0 25px;display:block;margin:0 10px;text-transform:uppercase;font-weight:700;cursor:pointer;background:#fff;color:#22313f}.lp header .helpfull-links ul li .button.buy,.lp .buy-bar .button.buy{background-color:#02796c;color:#fff}.lp header .helpfull-links ul li .button:hover,.lp .buy-bar .button:hover{border-color:#fff;color:#fff;background:#fd0eb2;background:-moz-linear-gradient(-45deg,#fd0eb2 0%,#074ede 100%);background:-webkit-linear-gradient(-45deg,#fd0eb2 0%,#074ede 100%);background:linear-gradient(135deg,#fd0eb2 0%,#074ede 100%);filter:progid:DXImageTransform.Microsoft.gradient(startColorstr='#fd0eb2',endColorstr='#074EDE',GradientType=1)}.lp header .presentation{margin:0 auto;text-align:center;position:absolute;bottom:0}.lp .benefits{margin:0 auto;width:1400px;max-width:100%;padding:40px 0;line-height:1.5em}.lp .benefits .benefit{display:table-cell}.lp .benefits .benefit h4{color:#5b2085;font-weight:700;font-size:1.3em;padding-bottom:5px}.lp .benefits .benefit h4 .icon{padding-right:10px}.lp .benefits .benefit .payment-logo{height:40px;display:inline-block;padding:5px}.lp .buy-bar{background-color:#22313f;padding:5px 0}.lp .buy-bar .buttons-wrapper{width:700px}.lp .buy-bar .button-wrapper{width:50%;float:left;text-align:center}.lp .buy-bar .button-wrapper .button{margin:0 auto;display:inline-block}.lp .theme-description{margin:0 auto;line-height:1.7em}.lp .theme-description h3{font-weight:600;color:#fa2dba;font-size:1.5em;padding-bottom:10px}.lp .theme-description p{margin:0;text-indent:20px;padding-bottom:15px}.lp .theme-description .one-description .payment-logo{height:40px;display:inline-block;padding:5px}.lp .theme-description .read-more-wrapper{display:none;position:absolute;bottom:0;width:100%;padding:50px 10px 30px;text-align:center;background:-moz-linear-gradient(top,rgba(255,255,255,0) 0%,rgba(255,255,255,1) 50%,rgba(255,255,255,1) 100%);background:-webkit-linear-gradient(top,rgba(255,255,255,0) 0%,rgba(255,255,255,1) 50%,rgba(255,255,255,1) 100%);background:linear-gradient(to bottom,rgba(255,255,255,0) 0%,rgba(255,255,255,1) 50%,rgba(255,255,255,1) 100%);filter:progid:DXImageTransform.Microsoft.gradient(startColorstr='#00ffffff',endColorstr='#ffffff',GradientType=0)}.lp .theme-description .read-more{cursor:pointer;display:inline-block;background:#22313f;font-weight:600;padding:5px 30px;margin:0 auto;color:#fff;line-height:30px;text-align:center;color:#fff}.lp .theme-description-released-versions{text-align:center}.lp .theme-description-released-versions h3{text-align:center;padding-bottom:0;cursor:pointer;-webkit-border-radius:25px;-moz-border-radius:25px;border-radius:25px;background:#fa2dba;color:#fff;display:inline-block;line-height:3rem;padding:0 15px 0 10px}.lp .theme-description-released-versions h3:hover{background:#fe5acb}.lp .theme-description-released-versions .version{-webkit-border-radius:25px;-moz-border-radius:25px;border-radius:25px;background:#fff;color:#fa2dba;padding:5px;font-weight:700}.lp .theme-description-released-versions .sub-h3{text-align:center;width:100%;font-size:1.1em}.lp .theme-description-released-versions .one-description{line-height:2em;text-align:left}.lp .theme-description-released-versions .one-description .bull{color:#fa2dba;line-height:2rem;vertical-align:bottom;font-size:2em}.lp .reviews{cursor:default;background-color:#f4f5f7;padding:40px 0}.lp .reviews h4{color:#52555c;font-size:2.3em;text-align:center;padding-bottom:40px}.lp .reviews .review{color:#52555c}.lp .reviews .review-text{line-height:1.5em;background-color:#fff}.lp .reviews .review-text p{padding-bottom:10px;text-indent:20px}.lp .reviews .review-text p:last-child{margin-bottom:0}.lp .reviews .author i{color:#6d6d6d;font-size:.9em}.lp .reviews .author{padding-top:5px}.lp .reviews .author b{color:#22313f}.lp .reviews .stars{padding-left:7px;padding-top:7px}.lp .reviews .stars .icon{padding-right:1px;color:#ffce54}.lp .price-tables{padding-top:110px;padding-bottom:30px}.lp .price-tables .silver{border:3px solid #536e74;margin-top:15px}.lp .price-tables .basic{border:3px solid #536e74;margin-top:30px}.lp .price-tables{text-align:center}.lp .price-tables .table-wrapper{text-align:center;display:inline-block}.lp .price-tables .table{display:inline-block;background-color:#fe5acb;background:#f77694;background:-moz-linear-gradient(-45deg,#f77694 0%,#633ba2 100%);background:-webkit-linear-gradient(-45deg,#f77694 0%,#633ba2 100%);background:linear-gradient(135deg,#f77694 0%,#633ba2 100%);filter:progid:DXImageTransform.Microsoft.gradient(startColorstr='#f77694',endColorstr='#633ba2',GradientType=1);min-width:450px;padding:7px}.lp .price-tables .table .top{position:relative;padding:70px 0 10px}.lp .price-tables .gold .top{padding-top:80px}.lp .price-tables .table .price{background-color:#22313f;color:#fff;-webkit-border-radius:50%;-moz-border-radius:50%;border-radius:50%;font-size:3em;font-weight:700;display:block;position:absolute;line-height:140px;width:140px;top:-70px;text-align:center}.lp .price-tables .basic .price,.lp .price-tables .silver .price{line-height:130px;width:130px;top:-65px;font-size:2.8em}.lp .price-tables .table .title{color:#fff;text-align:center}.lp .price-tables .table .title1{font-size:1.7em;font-weight:700}.lp .price-tables .table .title2{font-size:1em;text-transform:uppercase}.lp .price-tables .table.gold .best-deal{position:absolute;top:10px;right:10px;background:#fcbb42;color:#fff;padding:5px 10px;font-size:.8em;text-transform:uppercase;font-weight:700}.lp .price-tables .table .body{padding:20px;background:#fff}.lp .price-tables .table.silver .body{padding-top:35px}.lp .price-tables .table .body .icon-yes{color:#2ecc71}.lp .price-tables .table .body .icon-nope{color:#f66b6b}.lp .price-tables .gold .body ul{padding:20px 0;color:#395258}.lp .price-tables .silver .body ul{padding-bottom:35px}.lp .price-tables .table .body ul li{padding:10px 0;text-align:left;font-size:1.2em;list-style:none}.lp .price-tables .table .body .buy-button-wrapper{text-align:center}.lp .price-tables .table .body .buy-button-wrapper .buy-title{padding-bottom:10px;font-weight:600;font-size:1.5em}.lp .price-tables .table .body .buy{background:#48e289;background:url(data:image/svg+xml;base64,PD94bWwgdmVyc2lvbj0iMS4wIiA/Pgo8c3ZnIHhtbG5zPSJodHRwOi8vd3d3LnczLm9yZy8yMDAwL3N2ZyIgd2lkdGg9IjEwMCUiIGhlaWdodD0iMTAwJSIgdmlld0JveD0iMCAwIDEgMSIgcHJlc2VydmVBc3BlY3RSYXRpbz0ibm9uZSI+CiAgPGxpbmVhckdyYWRpZW50IGlkPSJncmFkLXVjZ2ctZ2VuZXJhdGVkIiBncmFkaWVudFVuaXRzPSJ1c2VyU3BhY2VPblVzZSIgeDE9IjAlIiB5MT0iMCUiIHgyPSIwJSIgeTI9IjEwMCUiPgogICAgPHN0b3Agb2Zmc2V0PSIwJSIgc3RvcC1jb2xvcj0iIzQ4ZTI4OSIgc3RvcC1vcGFjaXR5PSIxIi8+CiAgICA8c3RvcCBvZmZzZXQ9IjEwMCUiIHN0b3AtY29sb3I9IiMyZWNjNzEiIHN0b3Atb3BhY2l0eT0iMSIvPgogIDwvbGluZWFyR3JhZGllbnQ+CiAgPHJlY3QgeD0iMCIgeT0iMCIgd2lkdGg9IjEiIGhlaWdodD0iMSIgZmlsbD0idXJsKCNncmFkLXVjZ2ctZ2VuZXJhdGVkKSIgLz4KPC9zdmc+);background:-moz-linear-gradient(top,#48e289 0%,#2ecc71 100%);background:-webkit-gradient(linear,left top,left bottom,color-stop(0%,#48e289),color-stop(100%,#2ecc71));background:-webkit-linear-gradient(top,#48e289 0%,#2ecc71 100%);background:-o-linear-gradient(top,#48e289 0%,#2ecc71 100%);background:-ms-linear-gradient(top,#48e289 0%,#2ecc71 100%);background:linear-gradient(to bottom,#48e289 0%,#2ecc71 100%);filter:progid:DXImageTransform.Microsoft.gradient(startColorstr='#48e289',endColorstr='#2ecc71',GradientType=0);color:#fff;text-shadow:-1px -1px #2ecc71;display:inline-block;padding:0 20px 0 40px;font-weight:700;font-size:1.9em;line-height:3.4rem;letter-spacing:-2px;cursor:pointer;text-align:center;vertical-align:top;margin:0 4px}.lp .price-tables .table .body .buy:hover{background:#2ecc71;background:url(data:image/svg+xml;base64,PD94bWwgdmVyc2lvbj0iMS4wIiA/Pgo8c3ZnIHhtbG5zPSJodHRwOi8vd3d3LnczLm9yZy8yMDAwL3N2ZyIgd2lkdGg9IjEwMCUiIGhlaWdodD0iMTAwJSIgdmlld0JveD0iMCAwIDEgMSIgcHJlc2VydmVBc3BlY3RSYXRpbz0ibm9uZSI+CiAgPGxpbmVhckdyYWRpZW50IGlkPSJncmFkLXVjZ2ctZ2VuZXJhdGVkIiBncmFkaWVudFVuaXRzPSJ1c2VyU3BhY2VPblVzZSIgeDE9IjAlIiB5MT0iMCUiIHgyPSIwJSIgeTI9IjEwMCUiPgogICAgPHN0b3Agb2Zmc2V0PSIwJSIgc3RvcC1jb2xvcj0iIzJlY2M3MSIgc3RvcC1vcGFjaXR5PSIxIi8+CiAgICA8c3RvcCBvZmZzZXQ9IjEwMCUiIHN0b3AtY29sb3I9IiM0OGUyODkiIHN0b3Atb3BhY2l0eT0iMSIvPgogIDwvbGluZWFyR3JhZGllbnQ+CiAgPHJlY3QgeD0iMCIgeT0iMCIgd2lkdGg9IjEiIGhlaWdodD0iMSIgZmlsbD0idXJsKCNncmFkLXVjZ2ctZ2VuZXJhdGVkKSIgLz4KPC9zdmc+);background:-moz-linear-gradient(top,#2ecc71 0%,#48e289 100%);background:-webkit-gradient(linear,left top,left bottom,color-stop(0%,#2ecc71),color-stop(100%,#48e289));background:-webkit-linear-gradient(top,#2ecc71 0%,#48e289 100%);background:-o-linear-gradient(top,#2ecc71 0%,#48e289 100%);background:-ms-linear-gradient(top,#2ecc71 0%,#48e289 100%);background:linear-gradient(to bottom,#2ecc71 0%,#48e289 100%);filter:progid:DXImageTransform.Microsoft.gradient(startColorstr='#2ecc71',endColorstr='#48e289',GradientType=0)}.lp .price-tables .table .body .buy span{display:inline-block;line-height:3.4rem;float:left}.lp .price-tables .table .body .buy img{display:inline-block;padding-left:20px;height:1.7rem}.lp .price-tables .table .body .buy .credit-card-img{background:#fff;padding:6px 4px;margin-left:10px}.lp .price-tables .table .body .buy .credit-card-img2{padding:6px 10px}.write-bitcoin-email-wrapper{background-color:#fe5acb;background:#f77694;background:-moz-linear-gradient(-45deg,#f77694 0%,#633ba2 100%);background:-webkit-linear-gradient(-45deg,#f77694 0%,#633ba2 100%);background:linear-gradient(135deg,#f77694 0%,#633ba2 100%);filter:progid:DXImageTransform.Microsoft.gradient(startColorstr='#f77694',endColorstr='#633ba2',GradientType=1);text-shadow:-1px -1px #2ecc71;padding:30px;margin-top:20px}.write-bitcoin-email-wrapper .btc-email{width:100%;color:#000;line-height:2.5em;height:2.5em;padding:0 15px;font-size:1.3em;text-align:center}.lp .price-tables .table .write-bitcoin-email-wrapper{display:none}.lp .price-tables .table .write-bitcoin-email-wrapper .buy{display:inline-block;width:100%;margin:0;font-size:1.7rem}.lp .price-tables .table .write-bitcoin-email-wrapper .buy.working{background:#f5f6f6;background:-moz-linear-gradient(top,rgba(245,246,246,1) 0%,rgba(184,186,198,1) 100%);background:-webkit-linear-gradient(top,rgba(245,246,246,1) 0%,rgba(184,186,198,1) 100%);background:linear-gradient(to bottom,rgba(245,246,246,1) 0%,rgba(184,186,198,1) 100%);filter:progid:DXImageTransform.Microsoft.gradient(startColorstr='#f5f6f6',endColorstr='#b8bac6',GradientType=0);text-shadow:-1px -1px #9596a0;cursor:not-allowed}.lp .price-tables .table .write-bitcoin-email-wrapper .buy span{float:none}.lp .price-tables .help-deciding{color:#3d3d3d;text-decoration:underline}.lp .price-tables .help-deciding:hover{text-decoration:none}.lp .see-demo{background-color:#22313f;color:#fff;padding:15px 0}.lp .see-demo li{padding:10px 0}.lp .see-demo .demo{background:#fafbfc;background:url(data:image/svg+xml;base64,PD94bWwgdmVyc2lvbj0iMS4wIiA/Pgo8c3ZnIHhtbG5zPSJodHRwOi8vd3d3LnczLm9yZy8yMDAwL3N2ZyIgd2lkdGg9IjEwMCUiIGhlaWdodD0iMTAwJSIgdmlld0JveD0iMCAwIDEgMSIgcHJlc2VydmVBc3BlY3RSYXRpbz0ibm9uZSI+CiAgPGxpbmVhckdyYWRpZW50IGlkPSJncmFkLXVjZ2ctZ2VuZXJhdGVkIiBncmFkaWVudFVuaXRzPSJ1c2VyU3BhY2VPblVzZSIgeDE9IjAlIiB5MT0iMCUiIHgyPSIwJSIgeTI9IjEwMCUiPgogICAgPHN0b3Agb2Zmc2V0PSIwJSIgc3RvcC1jb2xvcj0iI2ZhZmJmYyIgc3RvcC1vcGFjaXR5PSIxIi8+CiAgICA8c3RvcCBvZmZzZXQ9IjEwMCUiIHN0b3AtY29sb3I9IiNkNWRhZTAiIHN0b3Atb3BhY2l0eT0iMSIvPgogIDwvbGluZWFyR3JhZGllbnQ+CiAgPHJlY3QgeD0iMCIgeT0iMCIgd2lkdGg9IjEiIGhlaWdodD0iMSIgZmlsbD0idXJsKCNncmFkLXVjZ2ctZ2VuZXJhdGVkKSIgLz4KPC9zdmc+);background:-moz-linear-gradient(top,#fafbfc 0%,#d5dae0 100%);background:-webkit-gradient(linear,left top,left bottom,color-stop(0%,#fafbfc),color-stop(100%,#d5dae0));background:-webkit-linear-gradient(top,#fafbfc 0%,#d5dae0 100%);background:-o-linear-gradient(top,#fafbfc 0%,#d5dae0 100%);background:-ms-linear-gradient(top,#fafbfc 0%,#d5dae0 100%);background:linear-gradient(to bottom,#fafbfc 0%,#d5dae0 100%);filter:progid:DXImageTransform.Microsoft.gradient(startColorstr='#fafbfc',endColorstr='#d5dae0',GradientType=0);color:#4a4087;font-size:1.8em;text-transform:uppercase;text-shadow:1px 1px #fff;font-weight:700;padding:5px 30px}.lp .see-demo .demo:hover{background:#d5dae0;background:url(data:image/svg+xml;base64,PD94bWwgdmVyc2lvbj0iMS4wIiA/Pgo8c3ZnIHhtbG5zPSJodHRwOi8vd3d3LnczLm9yZy8yMDAwL3N2ZyIgd2lkdGg9IjEwMCUiIGhlaWdodD0iMTAwJSIgdmlld0JveD0iMCAwIDEgMSIgcHJlc2VydmVBc3BlY3RSYXRpbz0ibm9uZSI+CiAgPGxpbmVhckdyYWRpZW50IGlkPSJncmFkLXVjZ2ctZ2VuZXJhdGVkIiBncmFkaWVudFVuaXRzPSJ1c2VyU3BhY2VPblVzZSIgeDE9IjAlIiB5MT0iMCUiIHgyPSIwJSIgeTI9IjEwMCUiPgogICAgPHN0b3Agb2Zmc2V0PSIwJSIgc3RvcC1jb2xvcj0iI2Q1ZGFlMCIgc3RvcC1vcGFjaXR5PSIxIi8+CiAgICA8c3RvcCBvZmZzZXQ9IjEwMCUiIHN0b3AtY29sb3I9IiNmYWZiZmMiIHN0b3Atb3BhY2l0eT0iMSIvPgogIDwvbGluZWFyR3JhZGllbnQ+CiAgPHJlY3QgeD0iMCIgeT0iMCIgd2lkdGg9IjEiIGhlaWdodD0iMSIgZmlsbD0idXJsKCNncmFkLXVjZ2ctZ2VuZXJhdGVkKSIgLz4KPC9zdmc+);background:-moz-linear-gradient(top,#d5dae0 0%,#fafbfc 100%);background:-webkit-gradient(linear,left top,left bottom,color-stop(0%,#d5dae0),color-stop(100%,#fafbfc));background:-webkit-linear-gradient(top,#d5dae0 0%,#fafbfc 100%);background:-o-linear-gradient(top,#d5dae0 0%,#fafbfc 100%);background:-ms-linear-gradient(top,#d5dae0 0%,#fafbfc 100%);background:linear-gradient(to bottom,#d5dae0 0%,#fafbfc 100%);filter:progid:DXImageTransform.Microsoft.gradient(startColorstr='#d5dae0',endColorstr='#fafbfc',GradientType=0)}.lp .see-demo .ask{color:#fff;text-decoration:underline}.lp .see-demo .ask:hover{text-decoration:none}.page .logo img{fill:#000}.page header h1{color:#22313f;font-weight:400;font-weight:600}.page header h2{color:#1c242e;font-weight:400;padding-top:20px;line-height:1.6em}.page header h2 span{background:#22313f;color:#fff;padding:4px 6px;font-weight:700}.page .page-body-thank-you p{line-height:2em}.page .page-body-affiliates{max-width:800px}.page .page-body-affiliates h3{font-size:1.1em;line-height:1.5em;padding-top:30px;font-weight:400}.page .page-body-affiliates .affiliates1 p{padding-bottom:10px}.page .signup-affiliate-button-wrapper{text-align:center}.page .signup-affiliate-button{display:inline-block;background:#43cb86;background:url(data:image/svg+xml;base64,PD94bWwgdmVyc2lvbj0iMS4wIiA/Pgo8c3ZnIHhtbG5zPSJodHRwOi8vd3d3LnczLm9yZy8yMDAwL3N2ZyIgd2lkdGg9IjEwMCUiIGhlaWdodD0iMTAwJSIgdmlld0JveD0iMCAwIDEgMSIgcHJlc2VydmVBc3BlY3RSYXRpbz0ibm9uZSI+CiAgPGxpbmVhckdyYWRpZW50IGlkPSJncmFkLXVjZ2ctZ2VuZXJhdGVkIiBncmFkaWVudFVuaXRzPSJ1c2VyU3BhY2VPblVzZSIgeDE9IjAlIiB5MT0iMCUiIHgyPSIwJSIgeTI9IjEwMCUiPgogICAgPHN0b3Agb2Zmc2V0PSIwJSIgc3RvcC1jb2xvcj0iIzQzY2I4NiIgc3RvcC1vcGFjaXR5PSIxIi8+CiAgICA8c3RvcCBvZmZzZXQ9IjEwMCUiIHN0b3AtY29sb3I9IiMxNmEwODUiIHN0b3Atb3BhY2l0eT0iMSIvPgogIDwvbGluZWFyR3JhZGllbnQ+CiAgPHJlY3QgeD0iMCIgeT0iMCIgd2lkdGg9IjEiIGhlaWdodD0iMSIgZmlsbD0idXJsKCNncmFkLXVjZ2ctZ2VuZXJhdGVkKSIgLz4KPC9zdmc+);background:-moz-linear-gradient(top,#43cb86 0%,#16a085 100%);background:-webkit-gradient(linear,left top,left bottom,color-stop(0%,#43cb86),color-stop(100%,#16a085));background:-webkit-linear-gradient(top,#43cb86 0%,#16a085 100%);background:-o-linear-gradient(top,#43cb86 0%,#16a085 100%);background:-ms-linear-gradient(top,#43cb86 0%,#16a085 100%);background:linear-gradient(to bottom,#43cb86 0%,#16a085 100%);filter:progid:DXImageTransform.Microsoft.gradient(startColorstr='#43cb86',endColorstr='#16a085',GradientType=0);color:#fff;padding:10px 20px;text-transform:uppercase;font-weight:700;border:1px solid #019875}.page .signup-affiliate-button:hover{background:#45cf89;background:url(data:image/svg+xml;base64,PD94bWwgdmVyc2lvbj0iMS4wIiA/Pgo8c3ZnIHhtbG5zPSJodHRwOi8vd3d3LnczLm9yZy8yMDAwL3N2ZyIgd2lkdGg9IjEwMCUiIGhlaWdodD0iMTAwJSIgdmlld0JveD0iMCAwIDEgMSIgcHJlc2VydmVBc3BlY3RSYXRpbz0ibm9uZSI+CiAgPGxpbmVhckdyYWRpZW50IGlkPSJncmFkLXVjZ2ctZ2VuZXJhdGVkIiBncmFkaWVudFVuaXRzPSJ1c2VyU3BhY2VPblVzZSIgeDE9IjAlIiB5MT0iMCUiIHgyPSIwJSIgeTI9IjEwMCUiPgogICAgPHN0b3Agb2Zmc2V0PSIwJSIgc3RvcC1jb2xvcj0iIzQ1Y2Y4OSIgc3RvcC1vcGFjaXR5PSIxIi8+CiAgICA8c3RvcCBvZmZzZXQ9IjEwMCUiIHN0b3AtY29sb3I9IiMzZmMzODAiIHN0b3Atb3BhY2l0eT0iMSIvPgogIDwvbGluZWFyR3JhZGllbnQ+CiAgPHJlY3QgeD0iMCIgeT0iMCIgd2lkdGg9IjEiIGhlaWdodD0iMSIgZmlsbD0idXJsKCNncmFkLXVjZ2ctZ2VuZXJhdGVkKSIgLz4KPC9zdmc+);background:-moz-linear-gradient(top,#45cf89 0%,#3fc380 100%);background:-webkit-gradient(linear,left top,left bottom,color-stop(0%,#45cf89),color-stop(100%,#3fc380));background:-webkit-linear-gradient(top,#45cf89 0%,#3fc380 100%);background:-o-linear-gradient(top,#45cf89 0%,#3fc380 100%);background:-ms-linear-gradient(top,#45cf89 0%,#3fc380 100%);background:linear-gradient(to bottom,#45cf89 0%,#3fc380 100%);filter:progid:DXImageTransform.Microsoft.gradient(startColorstr='#45cf89',endColorstr='#3fc380',GradientType=0)}.page .signup-affiliate-button .text,.page .signup-affiliate-button .icon{line-height:60px;display:block}.page .signup-affiliate-button .text{font-size:1.5em;padding-right:30px}.page .signup-affiliate-button .icon{font-weight:700;font-size:3em}.page .guidelines-wrapper{max-width:600px}.page .guidelines-title{font-size:1.4em;font-weight:600;padding-bottom:10px}.page .guidelines-list{line-height:1.7em;font-size:1.1em;padding-left:20px}.page .page-body-theme-license .clause{max-width:800px;margin:0 auto;padding-top:40px}.page .page-body-theme-license .clause h2{color:#45474d;font-size:1.3em;font-weight:600;padding-bottom:5px}.page .page-body-theme-license .clause h2 .icon{color:#22313f;padding-right:10px}.page .page-body-theme-license .clause p{text-indent:20px;line-height:1.7em}.page .page-body-theme-license .clause a{color:#4297c5;text-decoration:underline}.page .page-body-contact{max-width:1000px;margin:0 auto;padding-top:50px;padding-bottom:40px}.page .page-body-contact .contact-wrapper{background:#f5f7fa url(//escortwp.com/wp-content/themes/escortwp/img/map.png) top right no-repeat;border:1px solid #cfd6e6;-webkit-border-radius:10px;-moz-border-radius:10px;border-radius:10px;overflow:hidden}.page .page-body-contact .contact-wrapper .left{margin:0 auto;background:#fff;padding:40px}.page .page-body-contact .contact-wrapper .right{text-align:left;padding:40px;text-shadow:1px 1px #fff}.page .page-body-contact .contact-wrapper .right .right-side-info{color:#49586a;font-size:1.2em;padding-bottom:30px}.page .page-body-contact .contact-wrapper .right .right-side-info p{text-indent:20px;padding-bottom:15px}.page .page-body-contact .contact-wrapper .right .title{color:#49586a;font-size:1.2em;padding-bottom:3px}.page .page-body-contact .contact-wrapper .right .desc{font-weight:600;padding-bottom:60px}.page .page-body-contact .contact-wrapper .right .desc-map{padding-bottom:0}.page .page-body-contact .contact-wrapper .right .desc .icon{padding-right:10px;font-size:1.5em;line-height:30px;float:left;color:#b8c3d9}.page .page-body-contact .contact-wrapper .right .desc .text{color:#45474d;font-size:1.1em;line-height:30px}.page .page-body-contact .contact-wrapper .contact-form{text-align:center}.page .page-body-contact .contact-wrapper .contact-form .form-section{padding-bottom:40px}.page .page-body-contact .contact-wrapper .contact-form .form-section-last{padding-bottom:0}.page .page-body-contact .contact-wrapper .contact-form .form-label{padding-bottom:2px}.page .page-body-contact .contact-wrapper .contact-form .form-label label{text-transform:uppercase;font-size:.9em;font-weight:700;color:#45474d}.page .page-body-contact .contact-wrapper .contact-form .extra-fields-client{padding-top:40px}.page .page-body-contact .contact-wrapper .contact-form .extra-fields-client .form-label label{color:#4297c5}.page .page-body-contact .contact-wrapper .contact-form .form-input .input,.page .page-body-contact .contact-wrapper .contact-form .form-input .textarea{width:100%;border:1px solid #cfd6e6;-webkit-border-radius:25px;-moz-border-radius:25px;border-radius:25px;font-size:1.1em;line-height:2.5em;padding:0 20px}.page .page-body-contact .contact-wrapper .contact-form .form-input .textarea{-webkit-border-radius:20px;-moz-border-radius:20px;border-radius:20px;line-height:1.5em;height:200px;padding:7px 20px;resize:vertical}.page .page-body-contact .contact-wrapper .contact-form .form-input .input:focus{-webkit-box-shadow:0px 0px 5px 0px #22313f;-moz-box-shadow:0px 0px 5px 0px #22313f;box-shadow:0px 0px 5px 0px #22313f;border:1px solid #22313f}.page .page-body-contact .contact-wrapper .contact-form .form-label .form-error{color:#f60012}.page .page-body-contact .contact-wrapper .contact-form .form-input .input-error{border-color:#f60012}.page .page-body-contact .contact-wrapper .contact-form .form-input .subject{display:inline-block;padding:0;overflow:hidden}.page .page-body-contact .contact-wrapper .contact-form .subject li{list-style:none;border-bottom:1px solid #cfd6e6;cursor:pointer;position:relative}.page .page-body-contact .contact-wrapper .contact-form .subject li .icon{position:absolute;top:0;right:0;line-height:1.9em;padding-right:15px;font-size:1.3em}.page .page-body-contact .contact-wrapper .contact-form .subject li.noborder{border:none}.page .page-body-contact .contact-wrapper .contact-form .subject li:hover{background:#22313f;color:#fff;font-weight:600}.page .page-body-contact .contact-wrapper .contact-form .subject li.last-subject{border:none}.page .page-body-contact .contact-wrapper .message-section{background:#fff;padding:40px}.page .page-body-contact .contact-wrapper .contact-form .submit-button-wrapper{padding-top:20px;background:#fff}.page .page-body-contact .contact-wrapper .contact-form .submit-button{border:2px solid transparent;background:#22a7f0;color:#fff;line-height:2.1em;padding:0 30px;font-size:1.1em;font-weight:600;cursor:pointer}.page .page-body-contact .contact-wrapper .contact-form .submit-button:hover{border-color:#007aff}.hostinger{width:100%;text-align:center}.hostinger .title{font-size:1.4em;font-weight:600;text-align:center;padding-bottom:10px}@media all and (max-width:970px){.hostinger .h-link img{width:100%}}footer{background:#f9fafc;text-align:center;padding:30px 0;color:#45474d}footer ul li{display:inline-block;padding:0 3px}footer ul li a{color:#45474d;font-size:.8em;font-weight:700;letter-spacing:.3px;text-transform:uppercase}footer ul li a:hover{color:#1c242e;text-decoration:underline}footer .copy{padding-top:10px;font-size:.9em;opacity:.8} @media all and (max-width:1220px){.all{padding:0 10px;width:100%}}@media all and (max-width:950px){.page .page-body-contact .contact-wrapper .left,.page .page-body-contact .contact-wrapper .right,.page .page-body-contact .contact-wrapper .message-section{padding:20px}}@media all and (max-width:900px){.benefits .benefit{width:50%}.benefits .show-rows3{display:none}.benefits .show-rows2{display:inherit}.reviews .review{width:50%}.reviews .show-rows3{display:none}.reviews .show-rows2{display:inherit}.lp .price-tables{padding-bottom:0}.price-tables .table-wrapper{width:500px;max-width:500px;float:none;margin:0 auto;padding-bottom:50px}.price-tables .table-wrapper .table{width:100%}.lp .price-tables .table{min-width:100%}.price-tables .table-wrapper .table .body ul{padding:0 0 20px}.price-tables .table-wrapper .table .mobile-hide{display:none}.price-tables .show-rows1{display:inherit}.hide-mobile-separator{display:none}}@media all and (max-width:840px){header nav .mobile-menu{display:inherit}header nav .mobile-menu-separator{display:inherit}header nav{position:relative}header nav .main-menu{display:none;width:200px;position:absolute;right:0;top:80px}header nav .main-menu li{list-style:none;display:block;padding-left:0;padding-top:2px}header nav .main-menu li a{display:block;background:#fff;font-size:1.2em;font-weight:700;padding:0;text-align:center;line-height:2.2em;color:#2ecc71;-webkit-border-radius:25px;-moz-border-radius:25px;border-radius:25px;border:1px solid #2ecc71}header nav li a:hover{color:#45474d}.page .page-body-contact .contact-wrapper .left{width:100%;float:none;padding:40px}.page .page-body-contact .contact-wrapper .message-section{padding:20px 40px}.page .page-body-contact .contact-wrapper .right{width:100%;float:none;padding:20px;border-bottom:1px solid #cfd6e6}.page .page-body-contact .contact-wrapper .right .contact-section{float:left}.page .page-body-contact .contact-wrapper .right .contact-section1{width:32%}.page .page-body-contact .contact-wrapper .right .contact-section2{width:41%}.page .page-body-contact .contact-wrapper .right .contact-section3{width:27%}.page .page-body-contact .contact-wrapper .right .title{line-height:30px}.page .page-body-contact .contact-wrapper .right .desc{padding-bottom:0}.page .page-body-contact .contact-wrapper .right .desc .text span{height:3px;display:block;text-indent:-9999px;overflow:hidden}.lp .theme-description{position:relative}.lp .theme-description .read-more-wrapper{display:inherit}}@media all and (max-width:730px){.lp .buy-bar .buttons-wrapper{width:100%}}@media all and (max-width:690px){.page .page-body-contact .contact-wrapper .right .title{font-size:.9em;line-height:20px}.page .page-body-contact .contact-wrapper .right .desc .icon{font-size:1.4em;line-height:20px}.page .page-body-contact .contact-wrapper .right .desc .text{font-size:1em;line-height:20px}}@media all and (max-width:680px){.page-contact h1{font-size:2.7em}}@media all and (max-width:620px){.page-theme-license h1{font-size:2.5em}}@media all and (max-width:610px){.page .page-body-contact .contact-wrapper .right .contact-section1{width:50%}.page .page-body-contact .contact-wrapper .right .contact-section2{width:50%}.page .page-body-contact .contact-wrapper .right .contact-section3{width:100%;padding-top:20px;text-align:center}.page .page-body-contact .contact-wrapper .right .contact-section3 .desc{display:inline-block}.page .page-body-contact .contact-wrapper .right .desc .text span{height:auto;display:inherit;text-indent:auto}}@media all and (max-width:590px){.lp header h1{font-size:2.5em}.page-contact h1{font-size:2.4em}.page .page-body-contact .contact-wrapper .left,.page .page-body-contact .contact-wrapper .right,.page .page-body-contact .contact-wrapper .message-section{padding:20px}}@media all and (max-width:560px){.lp header h2{font-size:1.2em}.lp header .helpfull-links ul{width:100%}.lp header .helpfull-links li{width:33.33%;padding:0 2px;margin:0;display:block;float:left}.lp header .helpfull-links ul li .button{width:100%;margin:0;padding:0}.lp .theme-description{padding:0;padding-bottom:20px}.lp .theme-description .one-description{width:100%;padding:0}.lp .theme-description h3{font-size:1.2em}.lp .theme-description .mobile-hide{display:none}}@media all and (max-width:520px){.price-tables .table-wrapper{width:100%}.page-theme-license h1{font-size:2em}.page-contact h1{font-size:2em}}@media all and (max-width:500px){.lp .benefits{padding:20px 0}.benefits .benefit{width:100%}.benefits .show-rows3{display:none}.benefits .show-rows2{display:none}.lp .reviews h4{font-size:2em;padding-bottom:20px}.reviews .review{width:100%}.reviews .show-rows3{display:none}.reviews .show-rows2{display:inherit}.page-affiliates h1{font-size:2.5em}.page-affiliates h2{font-size:1.2em}.page .page-body-affiliates h3{text-align:justify}.page .page-body-contact{padding:20px 10px}}@media all and (max-width:490px){header .logo{width:70%;padding-right:10px}header .logo img{width:100%}header nav{width:30%}header nav .mobile-menu{width:100%;padding:0;text-align:center}.lp header h1{font-size:2em}.lp header h2{font-size:1.1em}.page .page-body-contact .contact-wrapper .left,.page .page-body-contact .contact-wrapper .right,.page .page-body-contact .contact-wrapper .message-section{padding:20px 10px}.page .page-body-contact .contact-wrapper .right .contact-section1{width:44%}.page .page-body-contact .contact-wrapper .right .contact-section2{width:56%}}@media all and (max-width:450px){.page-contact h1{font-size:1.7em}}@media all and (max-width:440px){.lp .reviews h4{font-size:1.7em}.lp header .helpfull-links ul li .button{font-size:1em}.page .page-body-contact .contact-wrapper .right{padding:20px}.page .page-body-contact .contact-wrapper .right .contact-section{width:100%;padding-bottom:30px}.page .page-body-contact .contact-wrapper .right .contact-section3{padding:0;padding-bottom:0;padding-top:5px}.page .page-body-contact .contact-wrapper .right .contact-section .desc{display:block;text-align:left}}@media all and (max-width:420px){.page-affiliates h1{font-size:2em}.page-theme-license h1{font-size:1.6em}}@media all and (max-width:400px){.lp header h1{font-size:1.6em}.lp .price-tables .table.gold .best-deal{position:absolute;top:30px;right:10px;background:#fcbb42;color:#fff;padding:5px 10px;font-size:.8em;text-transform:uppercase;font-weight:700}.page .signup-affiliate-button .text,.page .signup-affiliate-button .icon{line-height:40px;display:block}.page .signup-affiliate-button .text{font-size:1.2em;padding-right:30px}.page .signup-affiliate-button .icon{font-weight:700;font-size:2em}}@media all and (max-width:390px){.page-contact h1{font-size:1.5em}}@media all and (max-width:375px){.lp header .helpfull-links ul li .button{font-size:.9em}.lp .buy-bar .all{padding:0}.lp .buy-bar .button-wrapper{padding:0 5px}.lp .buy-bar .button-wrapper .button{width:100%;padding:0}.lp .reviews h4{font-size:1.4em}header nav .mobile-menu .text{font-size:1em}header nav .mobile-menu .icon,header nav .mobile-menu .text{line-height:30px}}@media all and (max-width:340px){.page-affiliates h1{font-size:1.7em}.page-theme-license h1{font-size:1.4em}.page-contact h1{font-size:1.3em}}@media all and (max-width:330px){.lp header h1{font-size:1.5em;font-weight:600}}@media all and (max-width:320px){.lp header .helpfull-links ul li .button{font-size:.8em}.lp .reviews h4{font-size:1.2em}} @font-face{font-family:'escortwp';src:url(//escortwp.com/wp-content/themes/escortwp/css/../iconfont/escortwp.eot?5rqbz4);src:url(//escortwp.com/wp-content/themes/escortwp/css/../iconfont/escortwp.eot?5rqbz4#iefix) format('embedded-opentype'),url(//escortwp.com/wp-content/themes/escortwp/css/../iconfont/escortwp.woff2?5rqbz4) format('woff2'),url(//escortwp.com/wp-content/themes/escortwp/css/../iconfont/escortwp.ttf?5rqbz4) format('truetype'),url(//escortwp.com/wp-content/themes/escortwp/css/../iconfont/escortwp.woff?5rqbz4) format('woff'),url(//escortwp.com/wp-content/themes/escortwp/css/../iconfont/escortwp.svg?5rqbz4#escortwp) format('svg');font-weight:400;font-style:normal}[class^=icon-],[class*=" icon-"]{font-family:'escortwp' !important;speak:none;font-style:normal;font-weight:400;font-variant:normal;text-transform:none;line-height:1;-webkit-font-smoothing:antialiased;-moz-osx-font-smoothing:grayscale}.icon-wrench:before{content:"\e90e"}.icon-widget:before{content:"\e90f"}.icon-circle:before{content:"\e905"}.icon-arrow-right:before{content:"\e904"}.icon-users:before{content:"\e910"}.icon-credit-card:before{content:"\e90d"}.icon-updates:before{content:"\e90b"}.icon-support:before{content:"\e90a"}.icon-star:before{content:"\e902"}.icon-no-plugins:before{content:"\e912"}.icon-map-marker:before{content:"\e909"}.icon-mail:before{content:"\e907"}.icon-responsive:before{content:"\e90c"}.icon-yes:before{content:"\e900"}.icon-language:before{content:"\e911"}.icon-phone:before{content:"\e908"}.icon-arrow_drop_down:before{content:"\e906"}.icon-menu:before{content:"\e903"}.icon-info:before{content:"\e901"}
Lifetime free support
This means you will never have to worry about theme problems.
Contact us anytime if you have problems or you don't know how something works.
Lifetime updates
Purchase the theme now and you will receive updates forever.
This means you get new features and bug fixes as soon as they are released.
Responsive design
This theme will look great on any device.
Your users will see a fast loading website regardless if they are on a phone, tablet or a laptop.
Monetize your website
Use WooCommerce to charge your users a registration fee or set a price for account upgrades.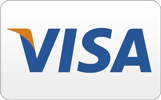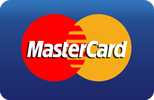 Powerful theme settings
Change the behavior of your website with the help of the admin settings pages.
You will be able to show or hide sections of the site or hide registration fields.
Widget ready
Place your own text, and or menus in the sidebars, the header or the footer of the theme.
No plugins necessary
This theme works right out of the box.
No need for 10 extra plugins to achieve the functionality of a fully working theme.
You can still use a SEO, newsletter or security plugin of your choice for extra features.
Editable user types
Choose your own user type names and the urls for their profiles. This is great for SEO and you will also be able to use the theme for any niche you want.
Multi language support
Built in support for WordPress translation plugins. Translate everything with the help of WPML, Polylang or any other translation plugin that you like.

Escort WordPress theme to build your own escort directory
This theme will help you build your own escort directory in minutes. Once you install it you'll be ready to go. No need for a lot of configurations, no need for 10 extra plugins, just the theme. We built this theme based on client feedback and we'll continue to update the theme and make it even better.
The theme has 3 user types: Agencies, Independent Escorts & Members. The agency and escort profile names are customizable so you can choose any name you want for them. You can also chose the url structure for the profile pages. This means you can use the theme for other types of directories: photo-models, cam-models, massage parlors etc.
Once you install the theme your visitors will be able to register on your site. Depending on what they want to do on the site they will be able to register as either an agency, an independent escort or a normal member. All user types have different capabilities as described bellow.
All users register and edit their information from the front-end. At no time are they allowed to go in the WordPress dashboard so they will not even know you are using it.
Payment options
The theme uses WooCommerce for the payments integration. This means you can use any payment processor that has a plugin for the WooCommerce plugin.
You can choose from a wide selection of payment settings. You can set a price for the premium status of an escort, the featured status, agency registration, escort registration, escort added by agency and VIP status for members.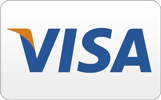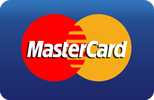 Moderation options
You can choose to put all escort and agency registrations in moderation. The profiles will only become public after an admin activates them. You can also choose to have them become public immediately. Setting a price for the registration will only activate the profiles after payment.
Independent escorts
Escorts will be able to register in your escort directory site and add their full details. All escorts will have a profile page where they can add images, a description and a lot more details about themselves, and also their rates and services. All information they add is completely editable by the escorts directly from the front-end of the site.
Agencies
Agencies can add more than one escort profile. All agencies have their own profile page that will show reviews for that agency and a list of escorts added by that agency. They have the same capabilities as the escorts and on top of that they will be able to edit all the escorts they have added.
Members
Members are the ones who can add reviews to escorts or add reviews to agencies. They can also add escorts to their favorites and view the list in their account. If you activate the VIP member option then you can hide certain information from the escort profiles from the normal members and only VIP members will be able to see them. You can hide all the photos, the contact information or the ability to post a review. VIP members will be able to to all of that.
Super admin
The admin of the website can edit every escort right from the profile page. The admin can add/delete images, add tours or delete escorts.
Documentation
We have included a detailed documentation file along with the theme. You will learn what all the settings from the admin pages are used for and how the theme works.
All the features you would expect to have
- Email verification for the signups
- Escort slideshow in the header
- Predefined country list in the sidebar(you can edit/delete or add your own countries)
- Profile image management
- Hide or show sections of the site that you don't want to use
- Show/hide registration fields and choose which are mandatory
- Image verification upload where escorts upload a photo so you can verify that they are real
- Profile pages for the escorts
- Complete editing of profiles
- Premium status
- Featured status
- Verified Status
- Escort tours
- Spam protection
- Ad postings
- Reviews and star rating system for escorts and agencies
- Blacklist for clients and escorts
- Advanced search page
- Widgetized areas for the header, sidebars and footer
- Ad space in the header, sidebars and footer
- Contact forms on all escort and agency profile pages
- Website contact form
- RSS with all the escorts
- Website logo upload...
many more
What our clients are saying
EscortWP is a great and unique escort directory theme. I searched around for quite some time to find one and the layout and features of this theme were by far the best.
I always get people telling me how easy and straightforward the site is to use. I have never had a problem with anyone navigating and signing up for the site.
You know what!!! I only have good things to say about this template! It's more than likely the best thing I've spent my money on this year! And you get soooo much website for your money!!
What can I say? This theme is stellar. It's obvious how much work was put into it, especially once you start playing around with it. I searched the internet far & wide and don't regret this purchase one bit.
Any questions and help that I have had regarding the site have been swiftly responded to by the support from escortwp.
I've been surprised about how many features are present that I didn't expect to be there.
I must really thank your for this wonderful theme.This really turned out to be an ice breaking design. This was doing well with my overall site layout and color. A million thanks for your efforts!
Excellent theme and fantastic support received from escortwp. I would recommend buying as you will get all the help you need which even includes integrating functions that are not present already. Keep up the good work and thank you.
I'm so happy! I also want to say that for the price requested the template really is truly automated, functional and precise. We tried for a year a similar escort directory, proposals by thousands of dollars and we are finally satisfied. Our compliments for the work and for the support that you've given us.
Features added in version
3.5
released on 01 Sept 2019
• WooCommerce payments support. Now you can use any payment gateway that has a WooCommerce plugin.
•
Support for translation plugins like WPML and Polylang. Now you can translate the page titles and profile page urls.
•
Show an online icon for profiles that are online
•
Online now section on the frontpage
•
Visitor counter in profile pages and classified ads pages
•
The WordPress admin bar now has a new admin menu with links to the theme settings pages
•
New registration form fields for the escort profiles: SnapChat, Instagram, Twitter & Facebook
•
Set the registration form fields to metric or imperial
•
The contact forms on escort or agency profile pages can now be used by non registered users. There is also a captcha option to combat spam.
•
Changed the urls of the city pages to include the country and city name.
Url will look like: http://domain.com/country-prefix/netherlands/amsterdam/
Features added in version
3.0
•
We've been working on a new design and it's finally here. This version comes with a brand new look. The new design is full width and more modern. We hope you enjoy it.
•
Video upload support for profiles with separate gallerry.
(you must have ffmpeg installed on the server)
•
Different prices for incall and outcall
•
Phone number is now clickable on mobile devices
•
Admin can now choose if the slider will autostart
•
Schema.org from Google was added for better SEO
Features added in version
2.2
•
CCBill payment processor integration
•
Allow admins to choose the number of images allowed and the file size limit
•
Allow admin to choose for how many days the label NEW will be shown
•
You can now use the theme in the form of City -> State -> City.
•
Added a weight field to the registration page
•
Now you can edit the agency directly from the front-end, just like you can do with the escort profiles
•
Choose if the city field shows up as a dropdown or as a text field. That way new profiles need to either write their own city or just choose it from a predefined list
Features added in version
2.0
•
Full responsive design and mobile ready design
•
Users can now upload images from a mobile device
•
When admin ads an independent profile or an agency he can choose if he wants to activate the profile immediately or if the profile needs to be activated by email
•
When admin ads an independent profile or an agency he can choose if he wants to send the username and password by email to the new user
•
Show site title and logo in the WordPress login page
•
Button to resend the email validation link on signup
•
Blog section with articles
•
Ability to choose the name of the profiles and the url structure
•
Ability to choose the name of the agency profiles and the url structure
•
Ability to choose the urls for countries and cities
•
New configuration wizard page to help setup the theme.
•
Premium profiles are now sorted by the date the premium status was added and not by profile creation date
•
Admin page to generate demo profiles
•
Option to enable a captcha for registration forms and contact form page to prevent spam profile
Features added in version
1.4
•
All users need to validate their email address before they can use the site
•
New admin settings page where admins can choose what form fields the escort registration page will have. Admins can also choose what fields are mandatory or which fields should appear in the search page.
•
New admin settings page to hide certain sections of the theme
•
Added registration fee for agency and subscription options
•
Added registration fee for escort added by an agency and subscription options also
•
Added registration fee for independent escort registration and subscription options also
•
Added VIP membership for normal members. With VIP membership they can see the escort's photos and contact information
•
Subscriptions for the premium status, featured status and VIP status
•
the admin can choose if the new profiles for registered escorts or agencies show
•
Up on the site automatically or if the profiles need to be activated by the admin manually. The escorts or agencies can still edit their profiles in the meantime. The sidebar for the pending profiles will have a new button visible only to admins from where they can activate the profiles
•
Show a language dropdown in the header so users can change the site's language
•
Send notification emails 2 days before a payed option is about to expire to remind the user to renew. Email notifications are active for premium/featured/vip status and registration payments for agencies or escorts
•
Delete premium/featured/vip status from profiles if they expire
•
Delete agency/escort profile if registration date expired
•
Send notification emails if a purchased option has expired and has been removed from the profile or the profile has been removed
•
Expiration emails and profile deletion only works for payment options without recurring payments. For those accounts the profile payment options only expire if the user cancels the subscription.
•
Changed AlertPay to Payza
•
Added PayPal payment gateway
•
Changed all the escort categories(wrong way) to the custom post type taxonomies(correct way)
•
When escorts register, check if they are over 18 years old based on the birthday provided
•
When clicking the edit tour icon from the escort profile show an ajax loading gif until the tour information loads